Master
Since October 2015, the Faculty of Medicine offers the new master program "Cardiovascular Science". The program awards the internationally recognized degree "Master of Science" (M.Sc.) and starts every year in October (winter semester) with a maximum of 25 students.
Upcoming Courses
For students in the 8th cohort:
05.06.2023 - 21.07.2023: M.CVS.201: Cardiovascular Diseases and Therapy
24.07.2023 - 22.10.2023: Time for M.CVS.001/002/003 Laborrotation
01.11.2023 - 15.12.2023: M.CVS.301: Cardiovascular Research in Academia and Industry
For students in the 9th cohort:
09.10.2023 - 24.11.2023: M.CVS.101: Cardiovascular Basics I
27.11.2023 - 01.12.2023: XLAB Introduction to the lab
04.12.2023 - 01.02.2024: Time for M.CVS.001 Laborrotation
04.02.2024 - 22.03.2024: M.CVS.102: Cardiovascular Basics II
25.03.2024 - 05.06.2024: Time for M.CVS.002 Laborrotation
The speciality of the master program
The masters program "Cardiovascular Science" is a consecutive, full-time study program in English, which has the intention to train international students in all aspects of cardiovascular science.
This will be achieved by its modular structure which offers students with a background in natural sciences a broad education, not only in the relevant basics but also in modern clinical aspects which are essential for understanding translational research questions. A key feature of this program lies in its high proportion of individual practical training, allowing students to gain experimental experiences and insights in different research questions.
After finishing their Masters thesis, the graduates will be highly qualified for their future careers in the field of cardiovascular sciences in academia and industry, but also in familiar occupational fields. For applicants holding a MBBS, MD etc. please note: this is a scientific masters programm and it´s not equivalent to a Specialist medical training!
Proof of measles vaccination/immunity for students at the UMG
Proof of measles vaccination/immunity for students at the UMG
At the UMG, proof of measles vaccination/immunity is mandatory, without this proof, enrollment at the UMG is not possible.
If necessary, please use the time between your application and matriculation to get vaccinated or to refresh your vaccination status. The short period of time after admission to the university is usually not sufficient for this.
With the passing of the new measles protection law in November 2019 in the Bundestag, all students of M.Sc. Cardiovascular Science, human medicine, dentistry and Molecular Medicine (B.Sc./M.Sc./PhD) at the UMG are also obliged to prove their measles vaccination/immunityrotection.
To proof your measels vaccination/immunity, please use the form available for download at the bottom of the page and let it sign by your general practitioner!
Download
In the following download area you will find the currently valid orders
Admission regulations of the study program "Cardiovascular Science
Examination regulations "Cardiovascular Science
Module Manual "Cardiovascular Science
Medical certificate in accordance with § 20 paragraph 9 of the Infection Protection Act to prove protection against measles
Fachberatung, Administrative Koordination Cardiovascular Science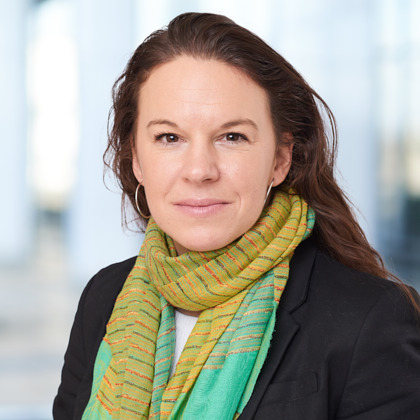 Wissenschaftliche Koordination Cardiovascular Science