Modules
The Master's program in Cardiovascular Science comprises a total of 120 ECTS credits within 24 months.
77 ECTS credits must be earned within the program itself from the theoretical modules (M.CVS.101, 102, 201, 301, 004 & 005) as well as the practical modules (M.CVS.001, 002 & 003).
All modules of the program are mandatory!
30 ECTS credits for the master thesis and
13 ECTS credits from freely selectable elective modules (language courses, business studies, academic writing, ...)
M.Sc. Cardiovascular Science: Theoretical Modules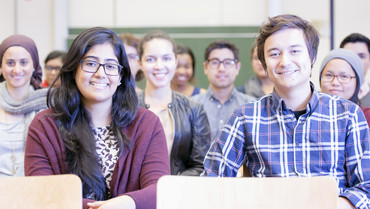 The Master Program Cardiovascular Science contains four theoretical modules (M.CVS.101, M.CVS.102, M.CVS.201, M.CVS.301) with a consecutive curriculum covering basic knowledge on the organ and molecular level of the cardiovascular system, on cardiovascular diseases and therapies as well as on modern aspects of cardiovascular science incl. "state-of-the-art" work.
In addition, this curriculum is accompanied by the modules M.CVS.004 and M.CVS.005 which includes the training and attendance of presentations of recent topics in cardiovascular research and the "Good scientific practise" in the laboratory.
M.Sc. Cardiovascular Science: Practical Modules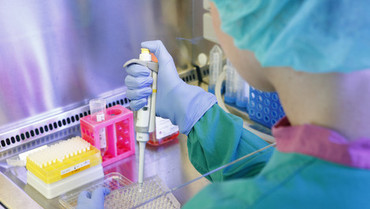 Practical work in the laboratory has a high priority in the program.
Within the first 3 semesters, 3 laboratory rotations of 8 weeks each are to be carried out. The choice of the laboratory and the topic is completely free and according to the student's interest.