Faculty of Medicine
University Medical Center Göttingen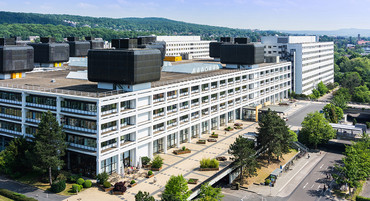 The Faculty of Medicine at the University of Göttingen is part of the Göttingen Medical School (UMG) as part of what is known as the "integration model". This includes both the Faculty of Medicine and the university hospital.
The UMG is managed by a board of three members.
Board:
research and teaching
healthcare
economic management and administration
The member of the board for research and teaching is the spokesperson for the board and is Dean of the Faculty of Medicine.
The Faculty of Medicine was one of the founding faculties of the University of Göttingen in 1737. With approximately 120 professors and around 3100 students in the fundamental study programmes of human and dental medicine and molecular medicine, it is one of the largest and most research-oriented educational facilities in Germany.
Göttingen as a research location
The fact that the Göttingen Medical School is embedded into both the university and non-university environment is critical to its development. The range of subjects taught on campus in Göttingen and in particular the collaboration and coordination within the Göttingen Research Council enable there to be various interdisciplinary links. Numerous collaborations between the University of Göttingen, the Max Planck institutes and the German Primate Centre have resulted in the founding of several interdisciplinary facilities.