PhD Cardiovascular Science
Please note:
An application without a firm project commitment is not possible!
Only complete applications can be processed!

An application is only possible online via the application form in LUCOM, further information is available on the GGNB page on the application process.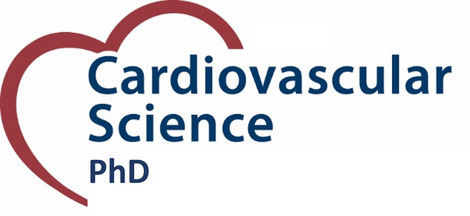 Since October 2015, the Medical Faculty of the Georg-August University of Göttingen is offering the Master's programme "Cardiovascular Science".Based on this and on the cardiovascular focus of the UMG, the doctoral programme "Cardiovascular Science" has now also been available since 2021. It is a member of the Göttingen Graduate Centre for Neurosciences, Biophysics and Molecular Biosciences (GGNB), is based at the UMG and is run jointly by the University of Göttingen, the Max Planck Institute for Biophysical Chemistry, the Max Planck Institute for Experimental Medicine and the German Primate Centre.
The training is designed to enable students to integrate knowledge and methods from all classical natural science research areas in the cardiovascular focus.
All courses and training are taught in English and the research-oriented programme is open to all students with a Master's degree (or equivalent) in the life sciences, natural sciences, medicine or related fields and who (wish to) pursue a primarily cardiovascular topic in their PhD.
Details on the application process can be found on GGNB's Apply page.
Applicants with a degree in medicine or a non-science degree should contact the Coordination Office before applying.
Procedure of application and admission to a PhD program in GGNB
Application process:
I. Complete the application for admission. Please note that the Supervision Agreement (which is provided after filling the online application) must only be completed and signed after admission.
If you have been enrolled at the University of Göttingen before, you can login via eCampus to access the pre-filled form.

Please have the following documents ready to upload them:
- Master's and Bachelor's certificates and transcripts
- Statement by (prospective) supervisor (see here (pdf) for futher information)
- English proficiency certificates (min. level C1, i.e. IELTS 6.5, TOEFL iBT 110),

If your documents are in a language other than German or English, you will need to include copies of an official translation (into German or English) as well.

II. The coordinator of the program will check the formal requirements for admission upon receipt of the application for admission:

- Master's degree with very good grades in the natural sciences or mathematics, including a Master's thesis with a minimum duration of six months.
Please note that due to the peculiarities of the German university system, medical degrees are not considered as equivalent to an MSc in the natural sciences.
In case of MSc degrees from abroad, it may be that the faculty requests the fulfilment of additional requirements before the admission to doctoral studies (e.g. an oral exam, a written progress report after 6 months, etc.).

- English proficiency / language requirements: Candidates have to be fluent in written and spoken English. Candidates whose mother tongue is not English can demonstrate sufficient knowledge of English e.g. by having completed MSc studies in English or by internationally recognized tests such as TOEFL or IELTS or equivalent achievements. During online application, applicants can indicate proven higher education in English or a reasonably long stay in an English-speaking country, if applicable. Knowledge of the German language is not required, but international students will be offered opportunities to take German courses.

- Optional: references: During online registration the applicant may upload reference letters if available. The application will also be processed if no reference letters are submitted.

III. Screening:
The admission board will screen the application reg. the qualification of the candidate and the thematic fit of the prospective PhD project.

IV. Presentation:
After successful screening by the admission board, soon after starting the thesis project, the candidate will present his/her project in front of the admission panel who will decide on the admission to the doctoral program.

V. Enrolment:
All doctoral students have to be enrolled at the University of Göttingen for the entire duration of their PhD thesis project. PhD students can enrol throughout the year, i.e. independent of deadlines. Once you have been notified about your admission to GGNB, you are asked to enroll/matriculate at the University of Göttingen within four weeks.

For information on the enrollment procedure, see information provided by the Registrar's Office.

The enrolment fee of approx. 400 EUR has to be paid every semester. Doctoral students who receive a scholarship from public German funding schemes (e.g. DAAD) may pay a reduced fee (by approx. 75 EUR) upon presentation of their official scholarship confirmation to the Registrar's Office when handing in their documents for enrolment.
Applicants will be informed about the status of their application approx. 3-4 weeks after the receipt of their application.
Events/Courses
Cardiolunch (Lecture series)
From 13:00 - 14:00 each day, online via Zoom:
December 07, 2021: Pierre-Luc Satin (IRTG1816, Pharmacology)

January 18, 2022: Karolin Kleemann (Cardiology and Pneumology)

February 15, 2022: Maxime Olmos (IRTG1816, Cardiovascular Physiology)

March 15, 2022: Aiste Liutkute (IRTG1816, Pharmacology)

Regular attendance can be credited with 0.5C/year, regular attendance + own presentation can be credited with 1C/year for a PhD program in GGNB.
Consultation, Administrative Coordination Cardiovascular Science