RP 1: Phospho-proteomic regulation and dysfunction of the human sarcoendoplasmic (SER) Ca2+ signalosome in excitable brain and striated muscle cells
SER Ca2+ release versus Ca2+ uptake cycling in cardiomyocytes, neurons and skeletal myofibers occurs through RyRs and SER Ca2+-ATPases (SERCAs). Based on the Ca2+ transient upstroke/decay, the Ca2+ release and uptake cycling were initially conceptualized as independent pathways. Recently however, RyR2 Ca2+ release channels and SERCA2a Ca2+-ATPases were identified in native high molecular weight (≥1000 kDa) supercomplexes by complexome profiling mass spectrometry (CP-MS). Additionally, the protein phosphatase 1 subunit PPP1R3A was shown to target PP1 both to RyR2 and phospholamban, an important physiological SERCA2a-inhibitory micropeptide, identifying the first mechanism to co-regulate Ca2+ release and uptake. Local RyR2 Ca2+ signaling through Ca2+ sparks is best understood in cardiomyocytes, but less in myofibers and neurons. Yet little to nothing is known about the composition and function of human RyR-SERCA supercomplexes in different excitable cell types. Importantly, the RyR2-R2474S mutation associated with ventricular arrhythmias, sudden death and syncope (loss of consciousness) was found to cause generalized seizures in knock-in mice. Following phenotype discovery in mice, RyR2 mutations were subsequently confirmed in patients with cardiac arrhythmias and epileptic seizures, recently generalized as an overlap syndrome. Interestingly, a missense mutation of the analogous residue in RyR1-R2508C affects skeletal muscles and increases the susceptibility for life-threatening malignant hyperthermia episodes in mutation carriers. RyR1 is abundantly expressed in the cerebellum and skeletal muscles, whereas RyR2 is the major isoform in the cerebrum and heart muscle. Hence, differentiation of human iPSC into different types of excitable cells will provide a platform to study the human RyR1-R2508C versus RyR2-R2474S proteomes quantitatively, to differentiate common from unique protein complex constituents, and to dissect the Ca2+ signalosome mechanisms in a cell type-specific manner.
Based on previous work, the PhD and medical doctorate students will work hand-in-hand to examine different aspects of the Ca2+ signalosome in excitable cell types.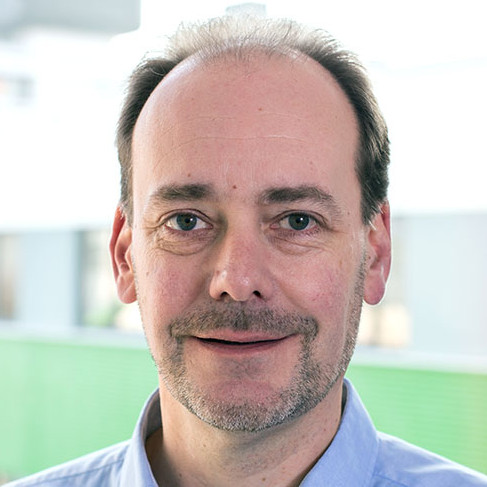 contact information
secretariat